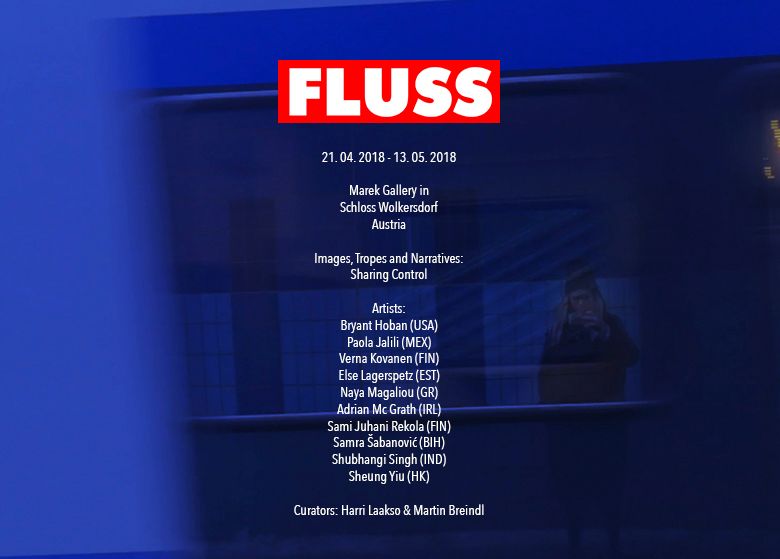 EXHIBITION
FLUSS 2018 - the group exhibition in Austria
9.4.2018
I'm taking part to the group exhibition in FLUSS festival in Austria. The work "TRACKS" will be part of the exhibition called Images Tropes and Narratives curated by Harri Laakso (FIN) and Martin Breindl (AUS).
More about the theme:
How do we construct contemporary narratives, and which images and tropes do we use when moving around in systems which are so dynamic that they already have escaped (artistic) control? These are the central issues addressed by the course Images, Tropes and Narratives: Sharing Control, which is co-taught by Martin Breindl and Harri Laakso (Professor of Visual Culture and Art) in the spring term 2018 at the Art Department of the Aalto University in Helsinki. How, in a joint effort, can we learn to give or share control – not just with the other artists involved in the project, but with other (human and non-human) intelligences? Artist have learned to act participatory and to invite others to take in the production of art works. But how do we deal with Artificial Intelligence, with machines and programs? With neural networks and deep learning? Or with animal intelligence, with biological systems?
Ten students from different disciplines theoretically and practically are circling the topics of control and sharing in a joint project, emphasizing the horizontal structures and working processes. An artistic research project that started at the university's premises in Espoo in February 2018, continued in a workshop in the Marek Gallery in Schloss Wolkersdorf, and culminates in the realization of an installation that deals with the concrete place, colonizing it with different species and thereby transforming it into a new ecology of its own.
artists: Bryant Hoban (USA), Paola Jalili (MEX), Verna Kovanen (FIN), Else Lagerspetz (EST), Naya Magaliou (GR), Adrian Mc Grath (IRL), Sami Juhani Rekola (FIN), Samra Šabanović (BIH), Shubhangi Singh (IND), Sheung Yiu (HK)